Calibration: Set up your screen, see the reality
I will keep this article very clear, short and simple. And I can tell you, the huge majority doesn't see the image on the screen the way it was made; doesn't see the original. Most of you have oversaturated colours on the screen. And the contrast is pimped up so much that you cannot see the real beauty of shades on black and white images. But let's get real. And there's no need to have a professional screen.
Happy colour circus, grrrr…
First of all, set the colour saturation lower. All screens are set by default to show 'wonderful', too bright colours, because companies like Apple, Dell, Samsung or LG want more sales. Lower and more realistic saturation will be definitely pleasant for your eyes.
Back to black
I created a black and white table image which will help you. You should change the brightness and contras values of your screen when you will be able to see the difference between 100% pure black and 90% black – which is, in fact, a very dark grey and not black, of course.
If you have no medical problems with eyes and you set up the brightness and contrast really properly, you will also be able to recognize just a 1% difference between eg 100% and 99% samples!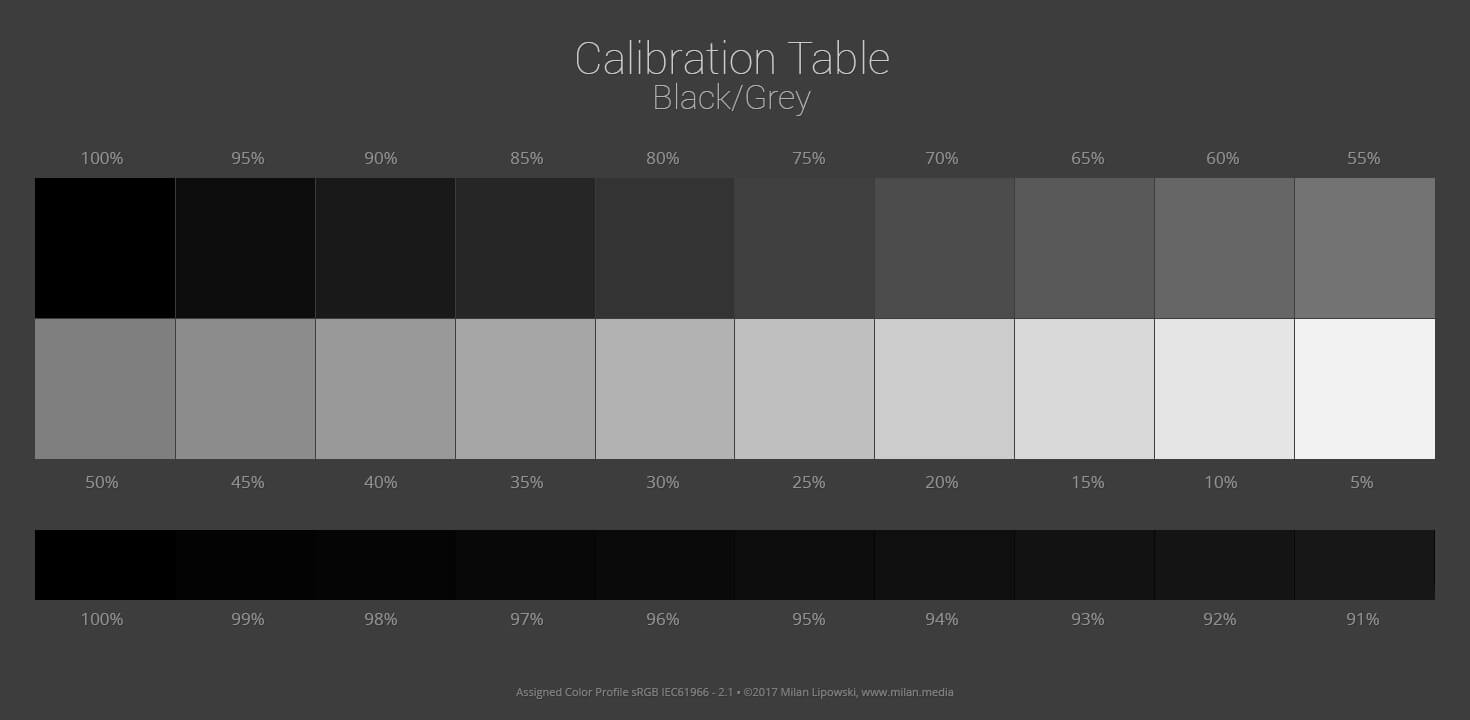 So have fun with screen settings and be proud you did something good for the black, grey shades and the white pleasure for your eyes.
Real image examples
All images below have one important mutual characteristic:
The black clothes are not blending with the black background!